Concentrated Ginseng Renewing Water $125/125mL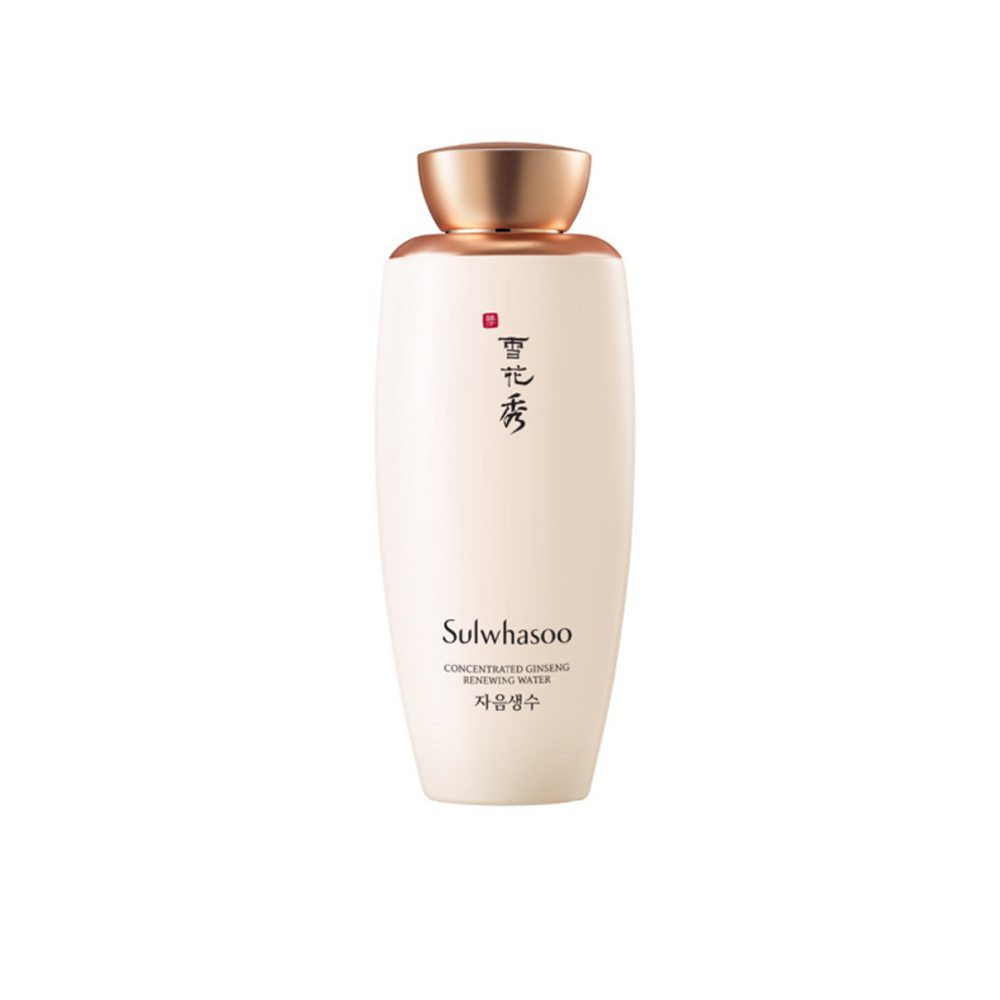 An anti-aging water formulated with precious Steamed Ginseng Water Concentrate™ to replenish dry skin with rich moisture and enhances the appearance of resilience in your skin.
Concentrated Ginseng Renewing Emulsion $113/125mL
After the Ginseng Water's unique elastic texture delivers a burst of hydration, the gel-textured Ginseng Emulsion spreads easily on skin and provides long-lasting moisture, for a silky smooth finish.
Sulwhasoo is the first beauty brand to apply the benefits of ginseng into skincare application. Known for its profound moisturizing, firming effect, ginseng boosts vitality, blood circulation and the immune system.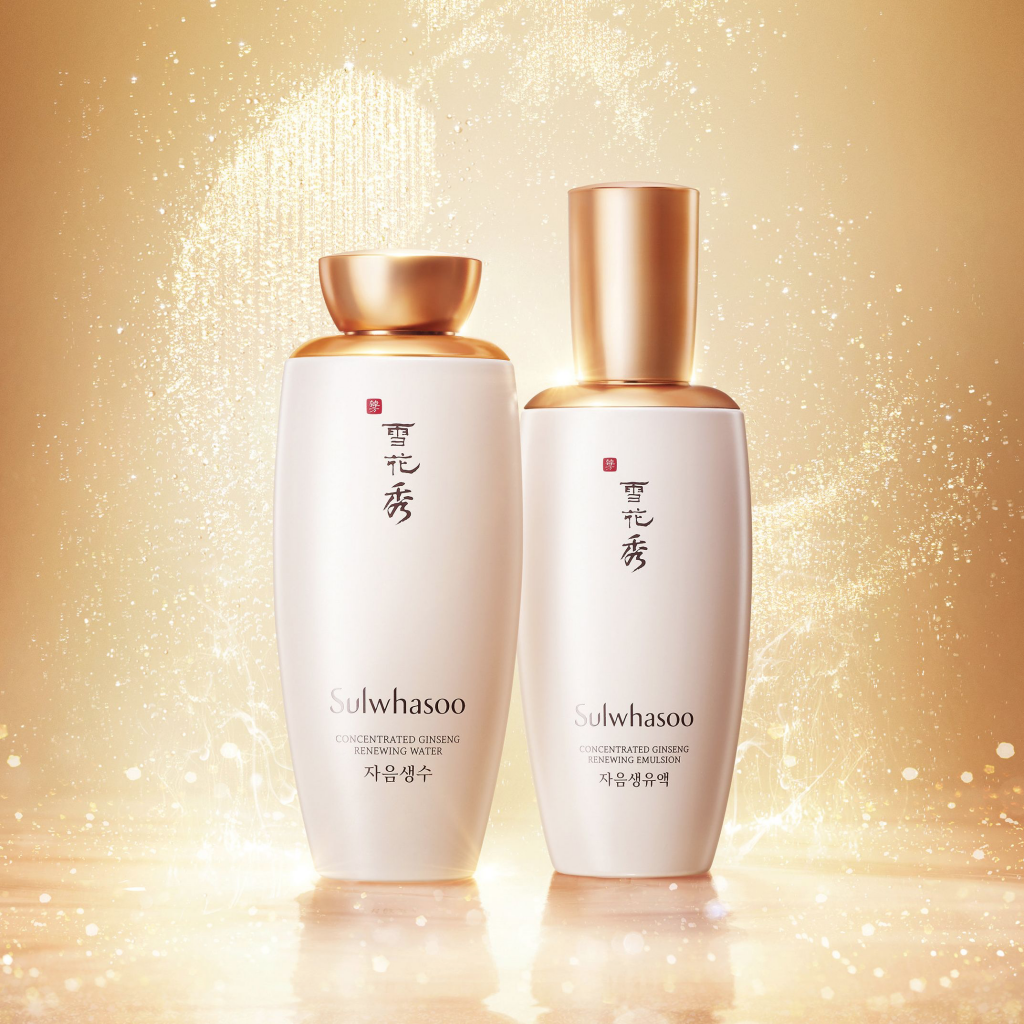 The Ginseng Duo uses Steamed Ginseng Water ConcentrateTM, which contains a high concentration of moisture and nutrition tapped through a painstaking process. It is created by drying steamed ginseng in a vacuum and then recovering the vapours through a cooling process to secure the precious ingredient.
Both are punctuated with a rose gold coloured cap, while the shine-free matte look design adds elegance to the packaging. In addition, the bracing scent of ginseng leaves and flowers is perfect for anyone who wants truly healing and calming experiences.
Concentrated Ginseng Duo Set $213
Set including:
Concentrated Ginseng Renewing Water (full & deluxe travel size)
Concentrated Ginseng Renewing Emulsion (full & deluxe travel size)
Concentrated Ginseng Renewing Cream (travel size)
Concentrated Ginseng Creamy Mask x 1 (world's first facial mask in cream form)
The ultimate indulgence with anti-aging TimeTreasure Deluxe Set $945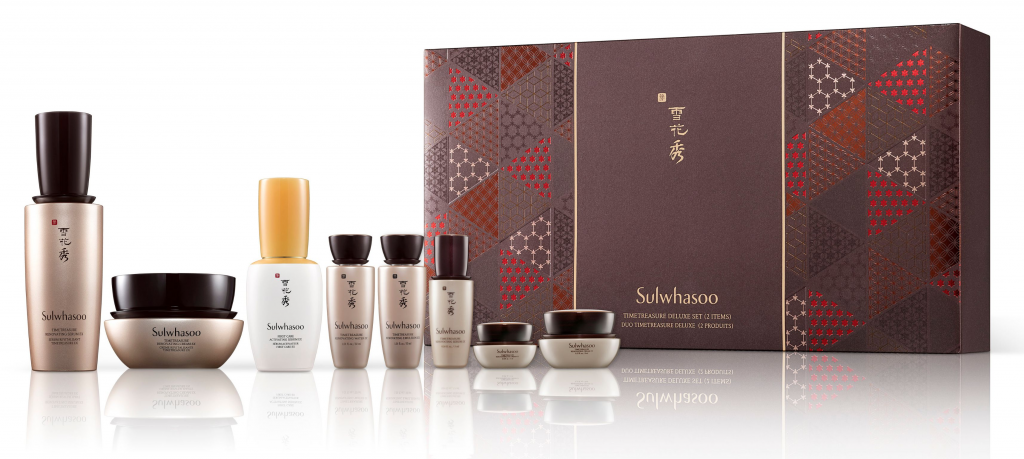 Set including:
TimeTreasure Renovating Serum (full size)
TimeTreasure Renovating Cream (full size)
TimeTreasure Renovating Water (deluxe size)
TimeTreasure Renovating Emulsion (deluxe size)
TimeTreasure Renovating Serum (travel size)
TimeTreasure Renovating Eye Cream (travel size)
TimeTreasure Renovating Cream (travel size)
First Care Activating Serum (deluxe size)
Sulwhasso Mask Duo $115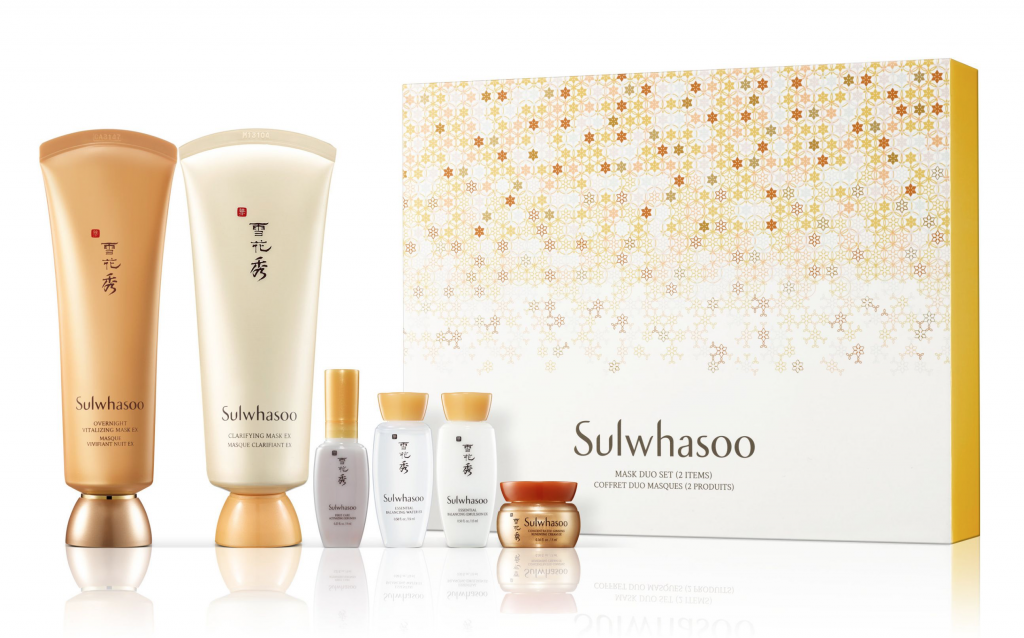 Set including:
Clarifying Mask (full size)
Overnight Vitalizing Mask (full size)
First Care Activating Serum (travel size)
Essential Balancing Water (deluxe travel size)
Essential Balancing Emulsion (deluxe travel size)
Concentrated Ginseng Renewing Cream (travel size)
Sulwhasoo is available in Nordstrom (Toronto and Vancouver locations)
Holt Renfrew Vancouver only