多伦多   -上周四,2018年5月3日,位于Square One购物中心,备受瞩目的Raffi珠宝劳力士新品发布2018 GMT-MASTER2并展示劳力士精品。
拉菲珠宝劳力士隶属于在加拿大东部的Raffi珠宝商,是多伦多首屈一指的钟表和珠宝零售商,同时也是第一且唯一独立的劳力士专卖店。这家劳力士是高端瑞士手表品牌完美展示平台,并以Raffi珠宝商一致卓越品质为高端客户服务。
对于2018年,劳力士推出了的新品, 其中包括新的劳力士最新创作。Oyster Perpetual GMT-Master II, Oyster Perpetual Datejust 36, Oyster Perpetual Datejust 31, and Oyster Perpetual Rolex Deepsea。
新品在Raffi珠宝商劳力士- Square One购物中心和拉菲珠宝劳力士店Yorkdale购物中心发售。
Luca Bernasconi(加拿大劳力士总裁)Peter Garabetian(Raffi珠宝合伙人), Vahe Garabetian(Raffi珠宝合伙人)均出席此次活动等等。
关于Raffi JEWELERS
Raffi珠宝是奢侈品零售商,承诺为其客户提供卓越的服务,提供一个高端环境和体验。Raffi珠宝是加拿大第二大珠宝家族企业,Raffi珠宝商热衷于珠宝首饰和高档手表,并热衷于与标志性的瑞士钟表品牌加大合作,和劳力士不断进一步合作,成为长久的合作伙伴关系。Raffi珠宝商同时也在Yorkdale购物中心设有分店。
在Square One购物中心Raffi珠宝商十分欢迎,接受所有的劳力士手表维修和售后服务。
劳力士公司
劳力士,瑞士钟表业的领导品牌,总部设在日内瓦,其优质品质和专业精神在世界各地享有的无与伦比的声誉。它的蚝式腕表,其精度,性能和可靠性均认证为最高级的记时器,是卓越,优雅和威望的象征。由汉斯·威尔斯多夫在1905年创立,该品牌率先推出了手表的发展,并在许多重大的制表工艺的创新,如牡蛎,第一只防水手表,于1926年推出,并永久转子自动卷绕机构发明了原点1931年劳力士已经登记了400项专利在历史的长河中。一个真正的集成和独立制造公司,劳力士的设计,开发和生产的手表的所有必要的组件内部,从金合金铸造到加工,手工制作,组装和运动的整理,表壳,表盘和表链。劳力士也积极参与,通过赞助活动的广泛调色板以及慈善项目支持艺术,体育,探险,企业精神和环境。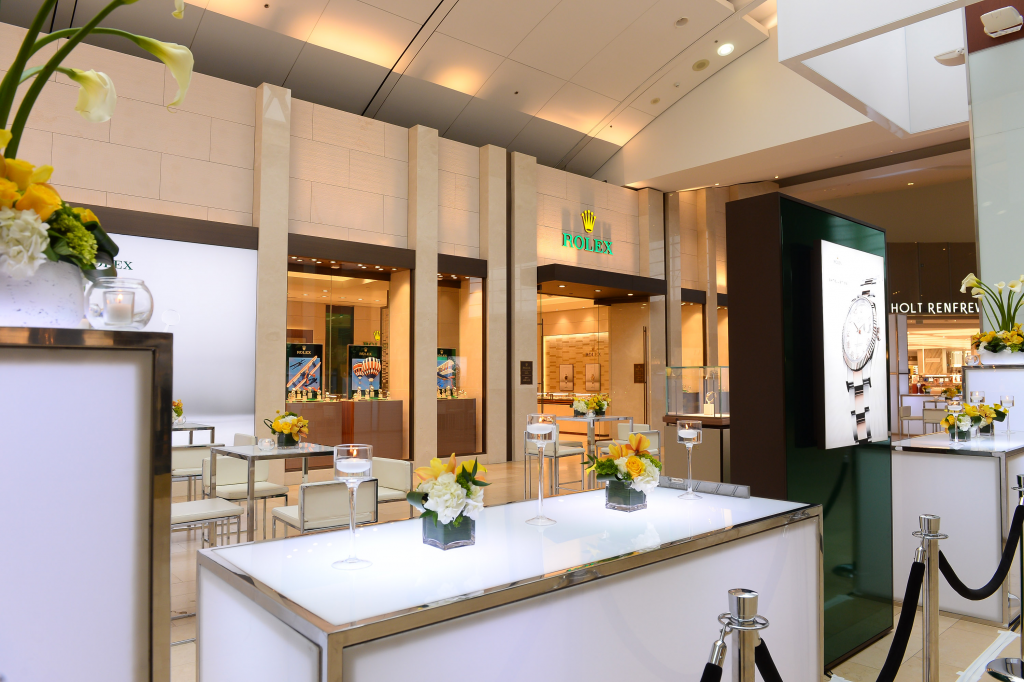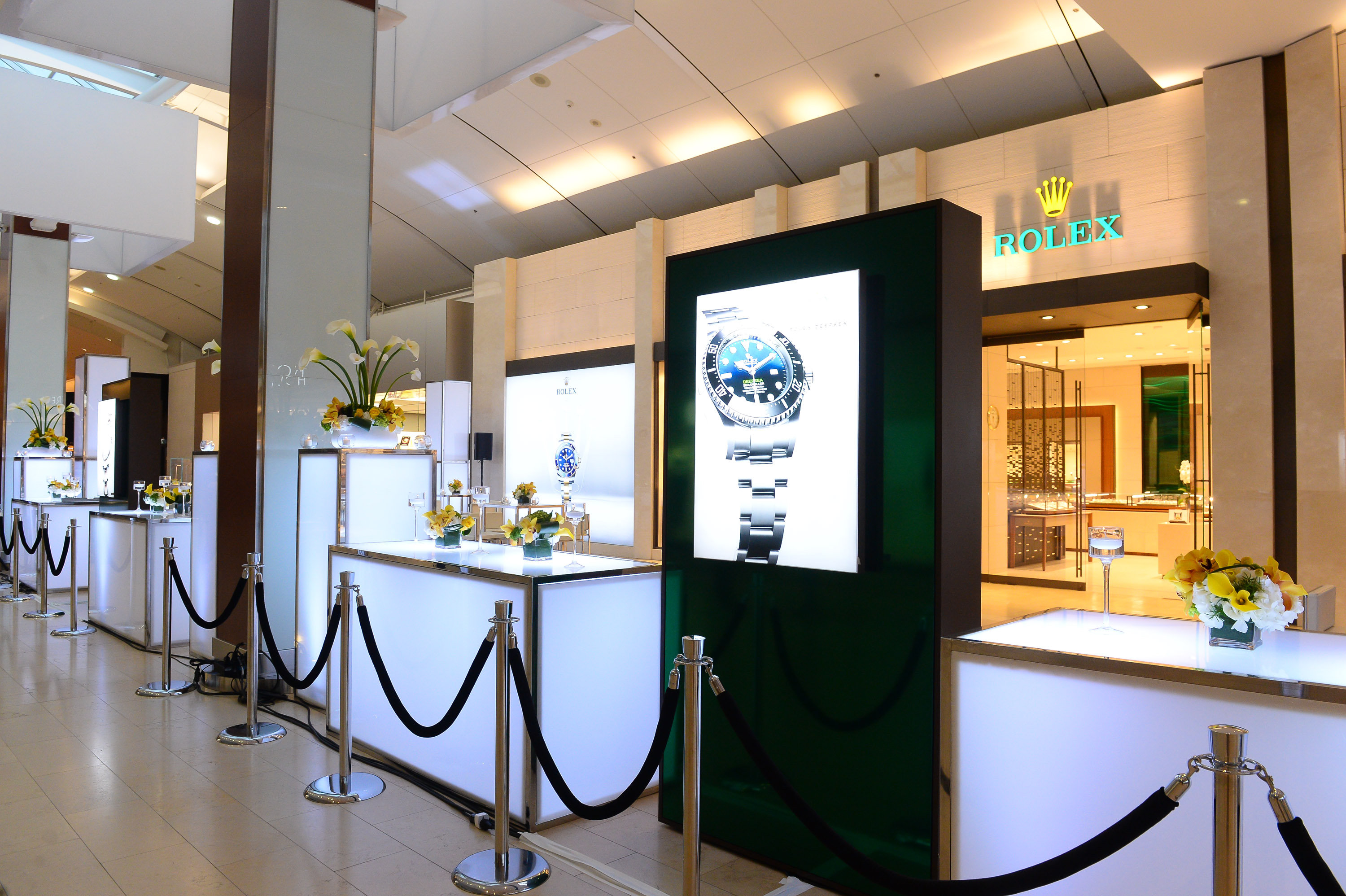 The Rolex Boutique by Raffi Jewellers at Square One Shopping Centre
Photo by Sam Santos/George Pimentel Photography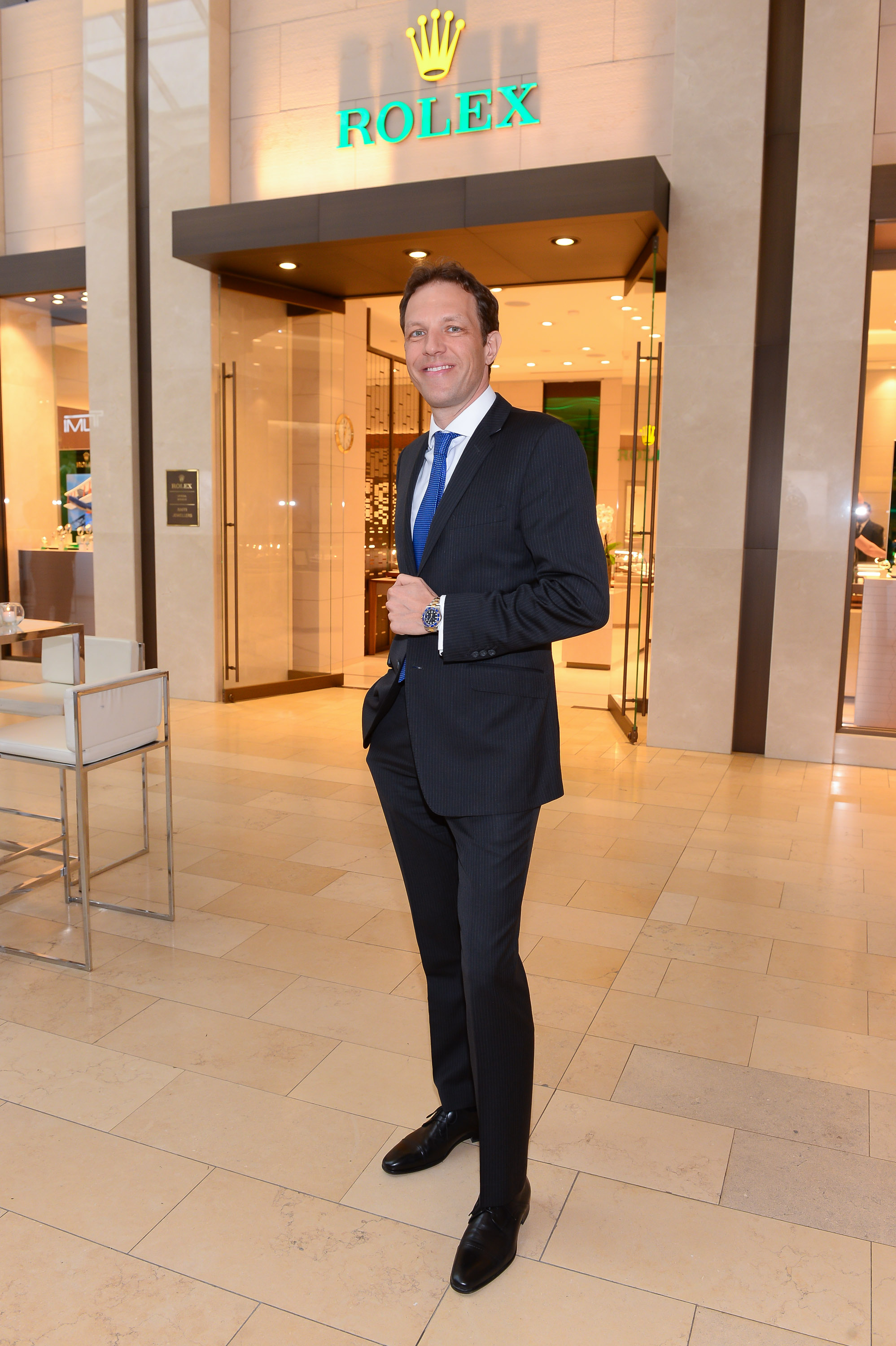 Luca Bernasconi, President and CEO of Rolex Canada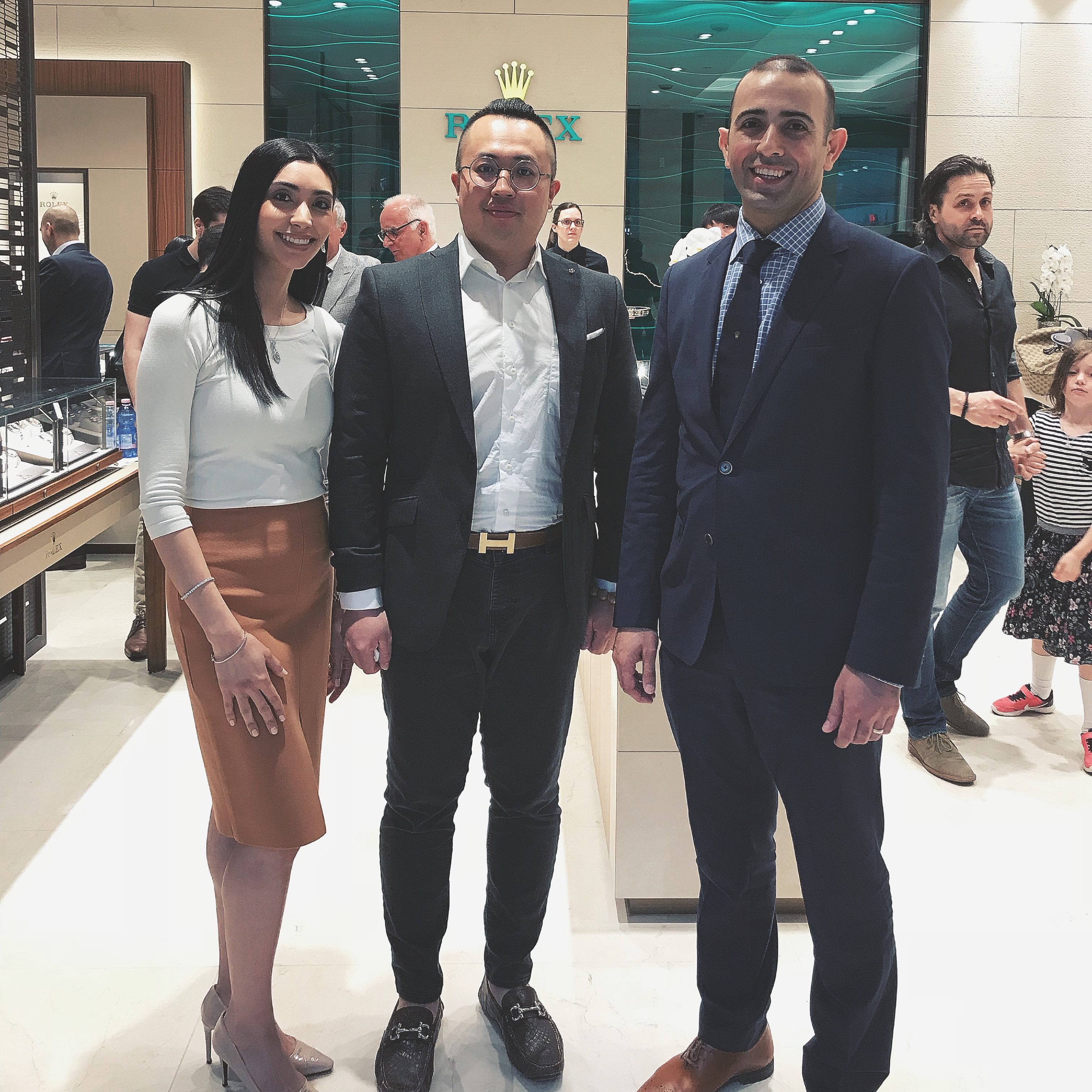 ---
ROLEX BOUTIQUE BY RAFFI JEWELLERS UNVEILS
2018 BASELWORLD COLLECTION
TORONTO, ON – On Thursday, May 3rd, 2018, Raffi Jewellers celebrated the unveiling of the highly-anticipated Rolex 2018 Baselworld Collection at their Rolex Boutique, located within the new luxury wing at Square One Shopping Centre.
The Rolex Boutique by Raffi Jewellers is the first standalone Rolex boutique in Eastern Canada by Raffi Jewellers, Toronto's leading watch and jewellery retailer. The boutique is a tribute to the timelessness and perfection of the leading Swiss watch brand, operated with Raffi Jewellers commitment to superior client service.
For 2018, Rolex introduced the latest creations in their Oyster Perpetual collection which included the new Rolex Oyster Perpetual GMT-Master II, Oyster Perpetual Datejust 36, Oyster Perpetual Datejust 31, and Oyster Perpetual Rolex Deepsea.
The new timepieces will be available at the Rolex Boutique by Raffi Jewellers – Square One Shopping Centre and Raffi Jewellers boutique at Yorkdale Shopping Centre.
Notable guests included: Luca Bernasconi, President and CEO of Rolex Canada, Peter Garabetian, Co-Owner of Raffi Jewellers, Vahe Garabetian, Co-Owner of Raffi Jewellers., among many more.
ABOUT RAFFI JEWELLERS
Raffi Jewellers is a luxury retailer that takes pride in its commitment to exceptional customer service and thoroughly delights in providing a store experience without parallel. A family business that is now proudly owned and operated by its second generation, Raffi Jewellers is passionate about fine jewellery and luxury timepieces and takes pleasure in its expanding partnership with the iconic Swiss watch brand, Rolex. Raffi Jewellers also operates a Rolex space in the Yorkdale Shopping Centre, located in Toronto, Ontario.
Raffi Jewellers at Square One Shopping Centre is proud to accept all Rolex watches that require servicing and forward them to Rolex Canada Ltd. for a full range of after-sales services.
ABOUT ROLEX
Rolex, the leading brand of the Swiss watch industry, is headquartered in Geneva and enjoys an unrivalled reputation for quality and expertise the world over. Its Oyster watches, all certified as Superlative Chronometers for their precision, performance and reliability, are symbols of excellence, elegance and prestige. Founded by Hans Wilsdorf in 1905, the brand pioneered the development of the wristwatch and is at the origin of numerous major watchmaking innovations, such as the Oyster, the first waterproof wristwatch, launched in 1926, and the Perpetual rotor self-winding mechanism invented in 1931. Rolex has registered over 400 patents in the course of its history. A truly integrated and independent manufacturing company, Rolex designs, develops and produces all the essential components of its watches in-house, from the casting of the gold alloys to the machining, crafting, assembly and finishing of the movement, case, dial and bracelet. Rolex is also actively involved in supporting the arts, sports, exploration, the spirit of enterprise, and the environment through a broad palette of sponsoring activities as well as philanthropic programmes.