TORONTO — Jade Downie-Landry's late unassisted goal lifted PHF Canada to an exciting 3-2 victory over PHF World in the Premier Hockey Federation's annual all-star game, played Sunday at Mattamy Athletic Centre.
Fanni Garat-Gasparics of PHF World opened the scoring in the women's professional mini-game at 8:27. Three minutes later Brittany Howard tied it for Canada. Anna Kilponen put the World ahead 2-1 29 seconds later.
Loren Gabel tied the game for Canada at 14:04, setting the stage for Downie-Landry's heroics.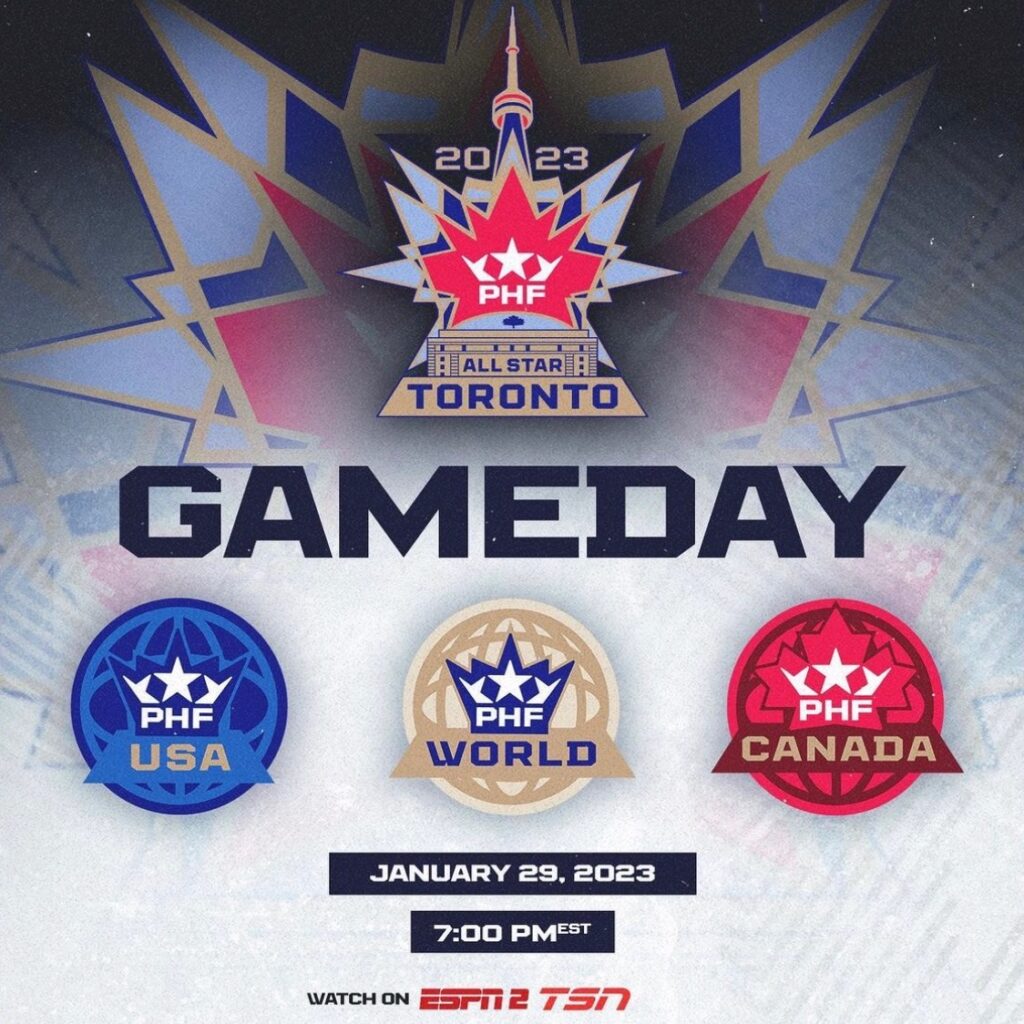 The World outshot Canada 10-6. Corinne Schroeder earned most outstanding goaltender honours for the winning team.
Forward Loren Gabel of PHF Canada was named All-Star MVP. She had three goals and an assist over three games.
Fanni Garat-Gasparics of PHF World had four goals in three games. Canada's Brittany Howard had a goal and three assists.
The All-Star format featured a round-robin between PHF Team Canada, United States and World. PHF Team Canada defeated The United States 2-1 in a shootout to open the tournament. World defeated Canada 2-1 and USA 3-2 to set up the final.
The PHF, now in its eighth season, consists of seven teams including two in Canada — the Toronto Six and Montreal Force. The other teams are Boston Pride, Minnesota Whitecaps, Connecticut Whale, Metropolitan Riveters and Buffalo Beauts.
This report by The Canadian Press was first published Jan. 29, 2023.